We are here to help you. Immediate Need? We Are Available 24/7.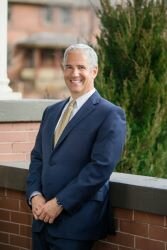 I have been a Denver resident for more than 40 years, having moved here when my father, Stephen J. Cohen, took over Feldman Mortuary from my grandfather, Aaron Cohen. I'm proud to continue the heritage of deep respect for Jewish funeral customs and traditions that have always been at the core of our organization. I'm equally proud of my long history of participation in the Denver and Jewish communities, including serving as President of Emanuel Congregation, Denver's largest Reform synagogue. I also have served as a member of the endowment committee of the Allied Jewish Federation, chair of the Steinberg Leadership Institute of the Anti-Defamation League, board member of the Center for Judaic Studies at the University of Denver, chair of the Jewish Senior Recreation Network and numerous other community organizations.
I received a B.A from the University of Arizona and an M.B.A. from the University of Denver, Daniels College of Business. I have been recognized by the State of Colorado as a Certified Funeral Director since 1995.
Being in this business forces me, on a daily basis, to appreciate and value the love and joy of my family!
​​​​

"Please accept my sincere thanks on behalf of my entire family, for all of the help and comfort you provided to us following the death of my mother. Everyone was respectful and helpful in the entire process- going back to the time when my mother made all of the arrangements. She was relieved to have that all in place and it made the time immediately following her death, so much less stressful for us than it would have been otherwise. Thank you so much." - L.B.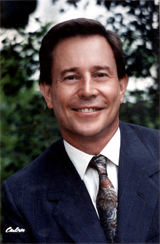 Born in Denver, I entered my father's funeral services business immediately after graduating from the University of Colorado in 1966. I moved to St. Louis in 1968 and returned to Denver to take over Feldman Mortuary in 1980, after my father Aaron became too ill to continue working. I served as president of Feldman Mortuary for more than 20 years.
My involvement in Denver's Jewish community has included: Jewish Family Service, where I was recognized with the Business Leader of the Year award, as well as with Jewish Community Center, Emanuel Congregation, Allied Jewish Federation, and numerous other volunteer activities within the broader Denver-area community.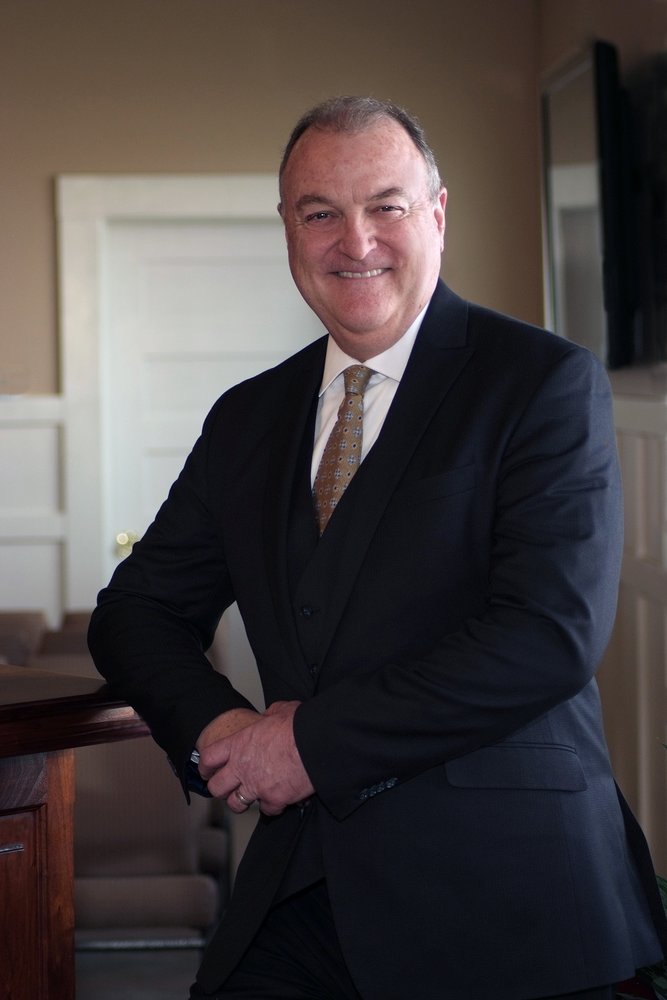 "L'fum tzara agra, according to the effort is the reward."
As General Manager of Feldman Mortuary, Larry Mowery was a pillar of our organization and community for nearly 30 years. As a youth director, Larry recognized that he was meant to be in the funeral profession and dedicated his career to caring for your loved ones, ensuring every detail of the memorial experience for your family was taken care of.
Touching over 10,000 client-family members and caring for over 9,000 loved ones that were entrusted to our care, Larry became friends with many of the families he served. An active listener, genuine caregiver, a veteran of the United States Air Force, and lover of golf, he was sincerely interested and easy to engage with in conversation, always offering his hearty handshake and big smile every time he saw you.
After nearly 30 years with Feldman Mortuary, Larry retired in June 2020 and is now spending time with his wife Diane, three children, their spouses, and grandchildren; enjoying golf, the outdoors and, we hope, reflecting on the incredible contribution he provided to Feldman Mortuary and the Denver community.
​​

"Difficult times were made easier by you and your staff. Your patience, caring and understanding was incredibly helpful." - M.B
​​​​

"Thank you so much for your kindness during this difficult time. I am the one you helped withe with memorial book for my brother. I will not forget your company and your compassion." - L.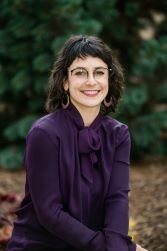 People ask me how I came to choose the funeral profession—and I find it difficult to answer—it was just meant to be. Once I discovered my calling, I enrolled in school and spent three years pursuing a mortuary science degree. I graduated with a 4.0 in the fall of 2017 and passed my National Board Exams shortly thereafter.
Feldman Mortuary was a natural choice for me because it isn't sales driven—it's family-oriented and and truly involved in the community. People are my passion and I take immense pride in caring for my fellow humans here in Denver, especially during some of their darkest times in life.
When not working, I enjoy cuddling my two love-inspiring dogs, appreciating art of all kinds, singing, reading, eating chocolate, and discussing the mysteries of life with my chosen family.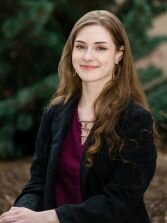 ​
From the age of 14, I developed an interest in mortuary service and had a strong indication that it may be my calling. Upon shadowing a local funeral director for a day, I found this to be true, and spent my adolescence pursuing this career by following the guidance of funeral directors in my hometown of Grand Junction, Colorado. After honing my abilities and working under some incredible people, I relocated to the Denver area.
Becoming a funeral director with Feldman Mortuary has given me a firm understanding of how much a privilege it is to be present with others during times of grief, and I truly feel that I have found a family here.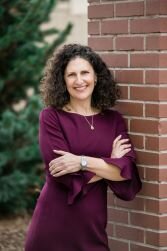 People ask why I would want to work in such a "depressing" business. I tell them, it's not depressing. It's a gift. I truly believe it is a gift to help the families Feldman's serves to carry their pain, if only for a short time. I am honored and grateful for the opportunity to help people through some of their most difficult days.
In my role, I work hard to help people put funeral plans in place long before they need them, when they can make educated decisions unclouded by grief. Once the funeral pre-planning is done, people often lean back in their chairs, take a deep breath, and say, "That was so much easier than I expected." As a Denver native, I have long and deep connections to Feldman Mortuary and the Cohen family. When my grandparents, Joe and Emma Naiman died, the Cohens and Feldman's staff guided my family with kindness, caring and compassion.
I am on the board of Jewish Family Service, Kavod Senior Living, and the Jewish Community Relations Council. My husband, Jon, and I have two amazing sons, Alec and Danny. We love to hike, see movies, and play games.
​​​​

"First of all, thank you for everything! You have been so wonderful to my me and my family, I will never be able to put into words how much your help and support has meant to all of us! I am so lucky to have amazing people in my life like you." - MRS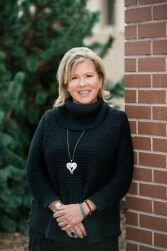 I was given the opportunity to become the Director of Community Outreach at Feldman in 2017, a position that gives me the opportunity to build relationships through education and the empathy that comes from my own personal experience with loss.
In January 2015 we lost our 17-year-old son, PJ, to suicide. Being a parent surviving child loss helps me to be absolutely present with people in the wake of their sorrow. And it is truly an honor to walk with people as they find their way through grief. I help foster relationships as well between hospital staff, hospices, retirement communities and nursing homes, engaging with healthcare professionals and caregivers to provide education in Jewish traditions and rituals at the time of death, as well as facilitating open discussions about grief and loss, and practicing self-care.
Not quite a native of Colorado, I've lived here for 43 years. My husband Steve and I live in southeast Denver. We are very proud parents of our daughter, Gabrielle, a graduate of CSU and our son PJ, who forever lives in our hearts.
Sometimes, you just need a dog to pet. As the resident therapy dog, Dubarry has a natural ability to know when a person is emotionally distressed and needing comfort. Friendly and sweet, Dubarry's gentle companionship is a welcome comfort during funeral planning and bereavement. Instinctually Dubarry senses when he is needed and will do all he can to make you feel better.
Dubarry was trained as a comfort specialist at Canine Companions for Independence and adopted by Feldman Mortuary, Director of Pre-planning Jamie Sarche to provide comfort to our families.
​​​​

"As life finally begins to settle down a bit and I am forced to try to get my life going again with my great loss, I wanted to take the opportunity to reach out to you and try to express my appreciation for everything you did for me and my family. You are not only a true pro at what you do, but you are a wonderful man who I appreciate and cherish. Your kindness and care for my family and me made me feel like you were a very dear friend. I have to imagine that is how you make most, if not everyone, feel. My family also felt great comfort with you and found you to be so wonderful. You sure have a friend in me. If there is anything I can do for you, your family, your children, please let me know. You have my heart and should and I truly want to thank you for everything you have done." - D