When A Death Occurs
When you lose a loved one, making even
the most basic decisions may seem overwhelming.


We are here to help you. Immediate Need? We Are Available 24/7.

The death of a loved one is among the most stressful and emotional times in our lives. It can be a very difficult time, dealing with your own emotions and those of others, and along with having to make significant decisions can feel overwhelming. We find that taking some time with your loved one, then making a list of who to call or what needs to be done, can help you get started with any immediate needs.
We at Feldman Memorial hope this step-by-step guide will help make things as easy as possible for you during this unusual difficult time.
At Home
If the death occurs at home or in a place of business, notify the police immediately. The police will be directed to the home or business, where they will confirm the death and contact the office of the coroner/medical examiner. The coroner/medical examiner may take the body and determine whether further action is necessary. They must formally release the body before a funeral home can take any action.
At Hospital
When a death occurs at a hospital, nursing home, or hospice facility, the staff of the facility will notify the family and the necessary authorities immediately following the death.
Hospice Care
If the person was under hospice care, the hospice representative will oversee notifying the family and will follow proper protocol If the hospice representative is not present, begin by contacting them.
Once everything has been cleared with the proper authorities, the next call you place should be to a funeral home where you can speak to a Funeral Director. Funeral directors will help you obtain a death certificate, transport the body, and in the event pre-planning was not done, select a casket or urn for the burial or cremation. They will also help you arrange the funeral or memorial service that your loved one desires. Beyond funeral planning, the funeral director will also help you notify your loved one's insurance company and assist with other arrangements.
When working with Feldman Memorial, we will coordinate with the hospital or nursing home to bring your loved one into our care we will be notified at the time of death. If you are present at the hospital when our funeral director arrives, they will ask you a few questions about the wishes of the deceased and set up a time to visit the funeral home to make arrangements. If you are not present, you will be contacted by a funeral director to discuss all arrangements.

Our Funeral directors are here as a resource to help you through this process, advise you when needed and help relieve some of the stress and logistics involved in funeral planning.
​​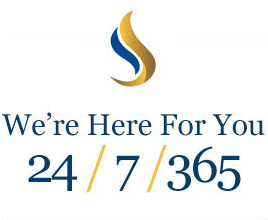 ​​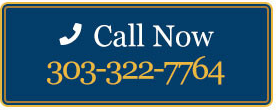 ​​

"My family cannot thank you enough for helping us through this very difficult time, the passing of our mother. Your kind words, gentle ways of speaking with us and for the ease we felt as you managed all of the details for us, really meant so very much. It was a blessing to have you handle her arrangements and for the gentle ways you took care of us. With much thanks and appreciation."
Meeting with your Funeral Director
Feldman Memorial staff of compassionate and experienced Funeral Directors are available to meet with you and assist in making final arrangements for your loved one. We understand that this is a very difficult time, that there are many things to consider,and making these decisions can feel overwhelming. That's where our experience really helps. We'll go through the entire process with you, carefully, explaining your choices, offering suggestions and allowing you the time needed to make informed decisions.
When making arrangements with the funeral director will gather the information needed for the death certificate, which includes:
Full name and address
Marital status
Race/ethnicity
Date and city of birth
Highest level of education
Father's name, mother's name (including maiden name)
Name of spouse (if married or widowed)
Occupation and employer
The funeral director may also need pertinent documents required to process any legal paperwork, those documents include:
Beneficiary designations
Last Will
If no pre-planning has been done, arrangements need to be made for the funeral service.
These include:
Scheduling the location, date and time of the funeral service
Selecting burial or cremation
Choosing funeral products
Arranging a cemetery plot
Preparing an obituary notice
Scheduling transportation arrangements
Here at Feldman Memorial, our team will guide you through the entire process, ensuring you are able to create a memorable, personalized funeral for your loved one. Consider including mentions of the people, places and things they loved. The music they listened to or the teams they supported. Anything that generates memories for those in attendance, so they too can remember and honors the life lived, giving comfort to those remaining.
Transportation
Family members desiring an out-of-town funeral may want to travel on the same plane as their loved one. Unfortunately, this may not always be possible when traveling from Denver given only certain flights are available for transporting the deceased, and strict TSA timing requirements may make it impossible to arrange for a family escort. However, we will always do everything we can to meet the family's wishes with regard to flying on the same flight.
Your loved one will be cared for here in Denver at Feldman Memorial. Transportation takes place in a specially crafted, sealed container and the purchase of a casket is NOT required no allowed.
Feldman Memorial is proud of the service and responsiveness we provide our families. Typically, families can expect transportation to begin within an hour or two following the death or can be scheduled at a convenient time should you like to spend a little time undisturbed with your loved one.
The care and preparation of of your loved one is done in Denver under the care of Feldman Memorial and will be coordinated as close to the time of the flight as possible.