​

Finding the Right Provider for Alternative Funeral and Cremation in Aurora, CO
Feldman Memorial is built on the belief that honoring and remembering your loved ones is a unique and individual experience. We are here to help you create a memorial, funeral, or celebration of life that reflects and honors the wishes of the families in Aurora, CO and the nearby area. We have been a family-owned and operated business since 1936 and we intend to keep our commitment to caring for your loved one with respect and dignity. Our staff provides the quality service that you require from us and is here to guide you from start to finish. Our facility has comfortable seating and wide hallways to allow for easy stress-free flow among guests. It is fully handicap accessible with an automated elevator and equipped with a state-of-the-art audio and visual system. Call us today at 303-322-7764 for more details.

Death is a part of life. Even though we may not wish to think about it, we will be affected personally when those close to us pass away. Suppose you are facing a time of a loved one's passing. In that case, it can be helpful to find a funerary provider you feel can be trusted with the responsibility to help you care for the final needs and design any honoring events that may be relevant. Consider the professional experts at Feldman Memorial for these sensitive needs related to a funeral and cremation in Aurora, CO.
Feldman Memorial has been in the business of supporting families with death care needs since the mid-1930s. The family has carried forward this legacy and expanded the services offered through the decades. The company's founder was drawn to help in this way when he came to the Denver area and realized there was no good support for death care to families with a Jewish tradition. The needs of Jewish families are still part of our lens, but we are fortunate to serve families from all walks of life from a wide variety of faith traditions and lifestyles in their most profound time of need.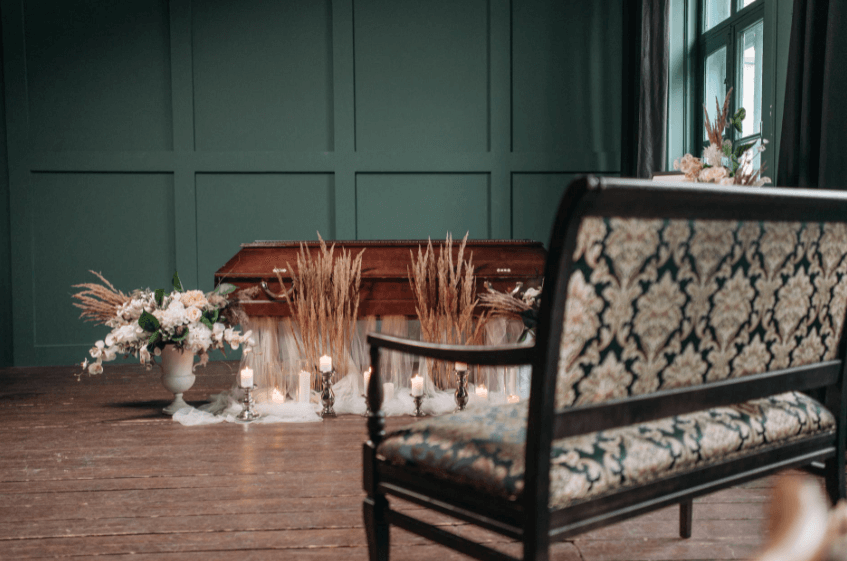 A Gentler Return to the Earth: Funeral and Cremation in Aurora, CO
There are quite a few choices to prepare your loved one for their final disposition, and we are pleased to offer these selections to our clients and families. Let's go over some of these here:
Burial: Our focus has always been to help families use internment with the least amount of environmental impact possible. We love to help facilitate green burials with burial shrouds or all wood caskets. It is an option and sometimes necessary to embalm a body to sanitize and temporarily preserve it until burial can be completed.
Fire Cremation: This is a process most of us think of when we hear the word cremation. Each cremation is performed for one person at a time--per applicable laws, regulations, and best ethical practices. The secure identity of the deceased is carefully protected with protocols meant to ensure there is no room for human error or mix-ups. Then, the body is reduced to the most basic elements in just a few hours via incineration by fire.
Water Cremation: Water cremation dissolves the final remains using an alkali solution of liquids and a secured chamber. The softer tissues of the body can be broken down in a matter of hours, leaving only the hardest skeletal remains and a nutrient-rich solution. As with a fire cremation, the remaining bones are then taken and ground into a fine-textured substance and returned to the family as "ashes" or cremated remains. The resulting liquid solution can be donated to agriculture, or the family can have a portion for a "watering ceremony." In both fire and water applications, cremation is an irreversible process.
Biological Human Composting: An alternative to cremation and burial is the option to have the remains respectfully composted for a very natural return to the earth. The process takes a few months, but the body is packed in straw and other biological materials to hasten the molecular breakdown of the remains and return them to nutrient-rich soil.
The Role of Honoring Ceremonies
You have options with how you choose to prepare the body and place the remains for the final disposition. It can be helpful to understand that there are options for combining these services for the same person, especially with a funeral and cremation in Aurora, CO. It is also good to recognize that different faith traditions have special meaning. We offer our expertise to the Jewish community and welcome people from other faiths, and we will do our best to help honor your traditions.
Celebration of Life: Often held as part of memorial service, a Celebration of Life is an event that honors the deceased person, their talents, contributions, legacy, and even their hobbies. These can be highly personalized events to reflect the unique individual being honored. Memorial services are typically held without the intact human remains of the deceased present. However, it is possible and works very well to include cremated remains as part of this service in some cases.
Receptions: These events are optional and often held after the final remains have been placed and other funerary-styled events are concluded. This can be a time for mourners to mingle, eat, drink and connect after the honoring services are completed.
Support for Your Unique Needs is Just a Click or Call Away
Whether or not you have a Jewish tradition, the caring industry experts at Feldman Memorial are committed to supporting all who come to them with respectful options for funeral and cremation in Aurora, CO. Call (303) 322-7764 for an appointment or to begin the process. Our facilities are located at 1655 York St, Denver, CO 80206, for your convenience.
Funeral Home & Cremations FAQs
Can I choose how my funeral is carried out?
Yes – with a funeral plan, you can specify exactly what you want and how you want your funeral to be carried out. This means that your loved ones won't have to make any decisions about your funeral arrangements, and they can be confident that everything will be taken care of according to your wishes.
What are some common funeral flowers?
Funeral flowers are typically white, or red. White flowers represent purity and innocence. Red flowers represent love and passion. Common funeral flowers include roses, lilies, and chrysanthemums. Learn more common questions related to funeral.
How do I choose a cemetery?
There are many factors to consider when choosing a cemetery, such as location, cost, and amenities. You should also consider whether you want a traditional burial or cremation. Learn more about cemeteries.