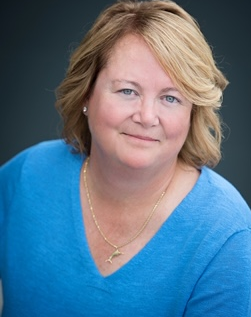 Obituary of Susan E. Stanton
Susan E. Stanton, age 51, of Denver, CO, passed away unexpectedly on Wednesday, August 26, 2020. She was born in Colorado Springs on April 16, 1969, daughter of Russ Stanton and Jurhee Speer-Stanton.
Susan was an incredibly talented and passionate leader in our region's community and economic development industry for more than 25 years. In 2013 she founded The Stanton Solution, where she offered clients deep knowledge and expertise in land use, real estate development, economic development and government affairs.
A quintessential connector, Susan brought together people with ideas, resources, and opportunities.
She was active in numerous industry groups, advancing students and women. She was a committed volunteer for the Montbello food pantry and loved her Stapleton/Central Park Neighborhood.
Susan graduated from Cheyenne Mountain High School and earned a Bachelor of Arts and Master of Technology Management at the University of Denver. Throughout her life she enjoyed skiing, hiking, traveling, and recreating in Colorado's mountains with her friends and family.
Susan is survived by her mother; Jurhee Speer-Stanton; husband, Steven Schrenger; son, Grant Schrenger; and brothers Steve Stanton and Stuart Stanton; and by other relatives and friends.
She was preceded in death by her father, Russ Stanton.
A Memorial Service for Susan E. Stanton will be held on Monday, August 31, 2020 at 4:30 PM.
Public Livestream available on Feldman Mortuary YouTube Channel
Susan Stanton Memorial Fund:
Susan Stanton was the quintessential connector. She had a powerful vision for her Colorado community. To make her vision real, she connected people with ideas, resources, and opportunities - time and again– throughout metro Denver. Now it's our turn to build Susan's community. Her friends have established the Susan Stanton Memorial Fund to support programs in areas that were essential to Susan's vison – youth entrepreneurism and leadership, and food security. There is no better way to remember and honor Susan. Please donate by clicking on the following tab: Susan Stanton Memorial Fund
A message to the Community:
The antidote to loss is connection. Unfortunately, during this pandemic, connection is limited and is leaving grieving families isolated in the midst of mourning.
In the absence of attending the funeral, please consider leaving condolences and/or memories for the family and friends of Susan by clicking on the Tribute Wall tab.
For a grieving family, sharing stories of how that person impacted you is a special way to keep those memories of their loved one alive. It also helps to pass along the values, wisdom, and even humor of these lost loved ones. This type of sharing will show your support to the family members as well as other friends as you collectively mourn the loss of this special person.
Share Your Memory of
Susan